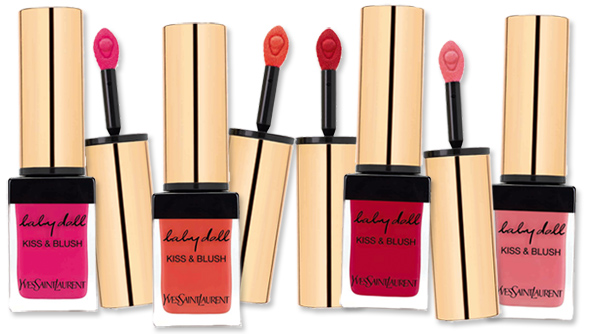 Hiya now!
So, i've been absent for a while. Been a bit of a rubbish human being i'm afraid. I've been dj'ing, and trying to be less of a chubber (note to self: eating less might be the first step) and it's been hot as FIRE in the UK (hello viewers from across the globe!) so if sweating and complaining about sweating is considered an activity, then i've been busy as buggery.
So to start this review off nicely, here's a picture of Cara Delevigne being rude with another lady for a camera (it's okay though, she is actually in a relationship with a lady right now so can't be accused of going gay for pay....
Fit.
Anyway, I have a local Debenhams which I go in FAR too much, and everyone knows me, I mean, I get high fives from the staff when I walk in i'm that familiar to them. Such is the rewards of being a beauty addict with blue hair. It's like Cheers (the sitcom) sometimes you wanna go where EVERYBODY knows your name.....and your favourite foundation shade.
But I digress. I bought some YSL kiss and blushes and here's what's up. I LOVE THEM.
Kiss and Blush No 7 and No 10
Kiss and Blush No 7 Coral Affranchi
Kiss and Blush No 10 Nude Insolent
I went the first day they were released and wanted to buy them all, but firstly, I am poor, and secondly some of them looked ruddy awful on me, so I settled on these two. Now, one big problem was the girl serving me, lovely as she was, had the worst make up ever. She had massively thick too dark foundation, dry cracked lipstick drawn far too far over her lipline and the classic contouring that is so over applied it looks like a grey dirty pile of dirt. It put me off, but I somehow managed to get through the consultation and purchase.
Somehow.
Coral Affranchi - Nude Insolent
YSL SAY THIS. GO!!!!
KISS YOUR CHEEKS, BLUSH YOUR LIPS Yves Saint Laurent introduces a double play of colour for lips and cheeks. A hybrid between a lip colour and a blush, this innovative air-whipped formula allows for an instant application on both lips and cheeks. With a luminous matte finish, colour is easily buildable from a soft and natural look to a more intense sophisticated look. The patented "hidden pearl" applicator is customised to glide perfectly on the lips and to allow the optimal amount of formula to be dotted on the cheeks. A range of 12 playful shades to complement each cheeky side of the YSL Baby Doll woman.
APPLICATION TIPS: Use one shade and dot the formula on the lips and cheeks with the applicator. Blend with your fingertips for a softer makeup result. For a more intense finish, apply a second layer by using the pearl applicator to fully spread the formula on the lips. To be more playful and daring, mix and match two shades on lips and cheeks and vice versa.
These items are basically my dream product. On the lips they sit somewhere between a matte lipstick and a stain. You need to be aware that as a lip product, they aren't THAT long lasting. If you're just going about your day, they'll see you through about five hours, but if you will be eating, drinking and kissing, they're going to wear off, although leaving you with a subtle slight 'my lips but better' stain. As or cheeks, this is where this product WINS and WINS HARD. I put just a couple of dot below each cheek bone and blend with a duo fibre brush from Real Techniques, and the colour distributes beautifully without leaving those telltale 'i've been using a benetint type thingy' dots stained into your cheeks. The colour deposited is matte in essence, but also luminous, and soft. I really can't say enough good about these, except for the price. I do think that £27 is a little much for a product that you are going to want to purchase multiple shades of.
Despite that, I highly recommend you pick up a couple of shades. They're a summer staple and great for weekends away, and dare I say, festivals (I am vehemently ANTI the whole festival make up bullshit, given that in my day, we felt equipped with wet wipes and tampons).
If you want to pick these up, you can do so online at
YSL
,
John Lewis
, or good old
Debbers
for £27 of your hard earned pounds.